(
http://www.mysocalledchaos.com/
and
http://artemishi.blogspot.com/
).
My Friend Ricki Jill from
Art@Home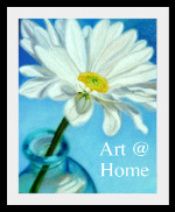 Told me about a great Halloween Swap Party.
We prepare a halloween box filled of halloween goodies and a few things
that go bump in the night and send it to our assigned partner.
Sounds like fun. Thanks Ricki for letting me know about it.
Practical Magic
I am so excited but was I ever sad.
I saw another party Practical Magic - one of my very favorite.
I was to late....darn....I bet the aunts have something in their
potion book that would help.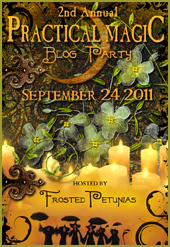 Last year my friend Page hosted a Practical Magic evening packed full of
great delights.
Part of the party were lessons on exiting the top of your house only with your umbrella.
Page's kitchen is based on the movie and wow is it
ever so beautiful. That will wait for another post.
Good Night!
Happy Haunting, Kathy