Hello Friend,
I have missed you, I have been up to my eye balls in ravens, skulls, rats, JOL's and more.
I have to admit I can't get over how laid back I
am with the decorating,
I finally finished my front door and window boxes.
I will post that tomorrow.
But for now lets have some good ole
spooky fun.
This is some of my antique
Jack O Lanterns squeezed into a black cabinet.
The guys and I have had a blast at many a
late night. I love them...but
When I started my blog back in May I thought it
would be a good source to help
sell some of my collection.
I have really approached it kicking and screaming.
Just the thought of getting all the halloween
down from the attic and not
including the dozen or so containers
in storage made me crazy.
It wasn't that I didn't know I needed to let it go.
I just simply kept procrastenating....Why?
Lord knows I haven't any space,
like the title of my blog......
I live in a TINY cottage.
For the past several years I just haven't brought it
all out. Don't get me started on the amount of work it takes.
Work, that is an understatement.
What for decades seemed so effortless,
a labor of love,
now seems like work.
I still decorate a great deal for the holidays, just not in the
same way.
They need to find good homes and not in a storage
container in the attic. They have been around
for many a decade and survived it all.
I realized this Halloween that I just
needed one more holiday season
to party
with them before I said goodbye.

What's Halloween without a skull stacked
on old Frankenstein books under a cloche?
Simple I Love It!
Theresa and I are hosting a party Monday
ladies, who get Halloween.
We have all shared such happy times
celebrating the season for the past few decades.
This gathering will like old times
and it can't be halloween
without my special friends.
I am going to try to link up with many a party or two.
For this next three weeks ....
Source - THE CRANKY CROW
http://savvysouthernstyle.blogspot.com/2011/10/wow-us-wednesdays-35.html
http://savvysouthernstyle.blogspot.com/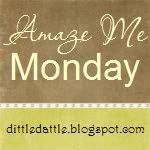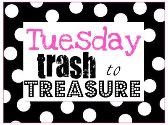 Link Parties
http://thriftydecorchick.blogspot.com/2011/10/fall-outdoor-spaces-party.html
Skip to My Lou
,
Sumo's Sweet Stuff
,
Tip Junkie
,
Today's Creative Blog
,
Not JUST a Housewife
,
Blackberry Vine
,
Blue Cricket Design
,
The Shabby Chic Cottage
,
Whipperberry
,
The Idea Room
,
Between Naps on the Porch
,
French Country Cottage
,
The Lettered Cottage
,
Thrifty Decor Chick
,
House of Hepworth's
,
Remodelaholic
,
Funky Junk Interiors
,
At the Picket Fence
,
My Uncommon Slice of Suburbia
,
Stuff and Nonsense
,
Common Ground
,
Somewhat Simple
,
DIY Showoff
,
Home Stories A to Z
,
Passionately Artistic
,
I AM TRYING TO FINE A SIMPLE WAY TO LINK, HOPE THIS WORKS.